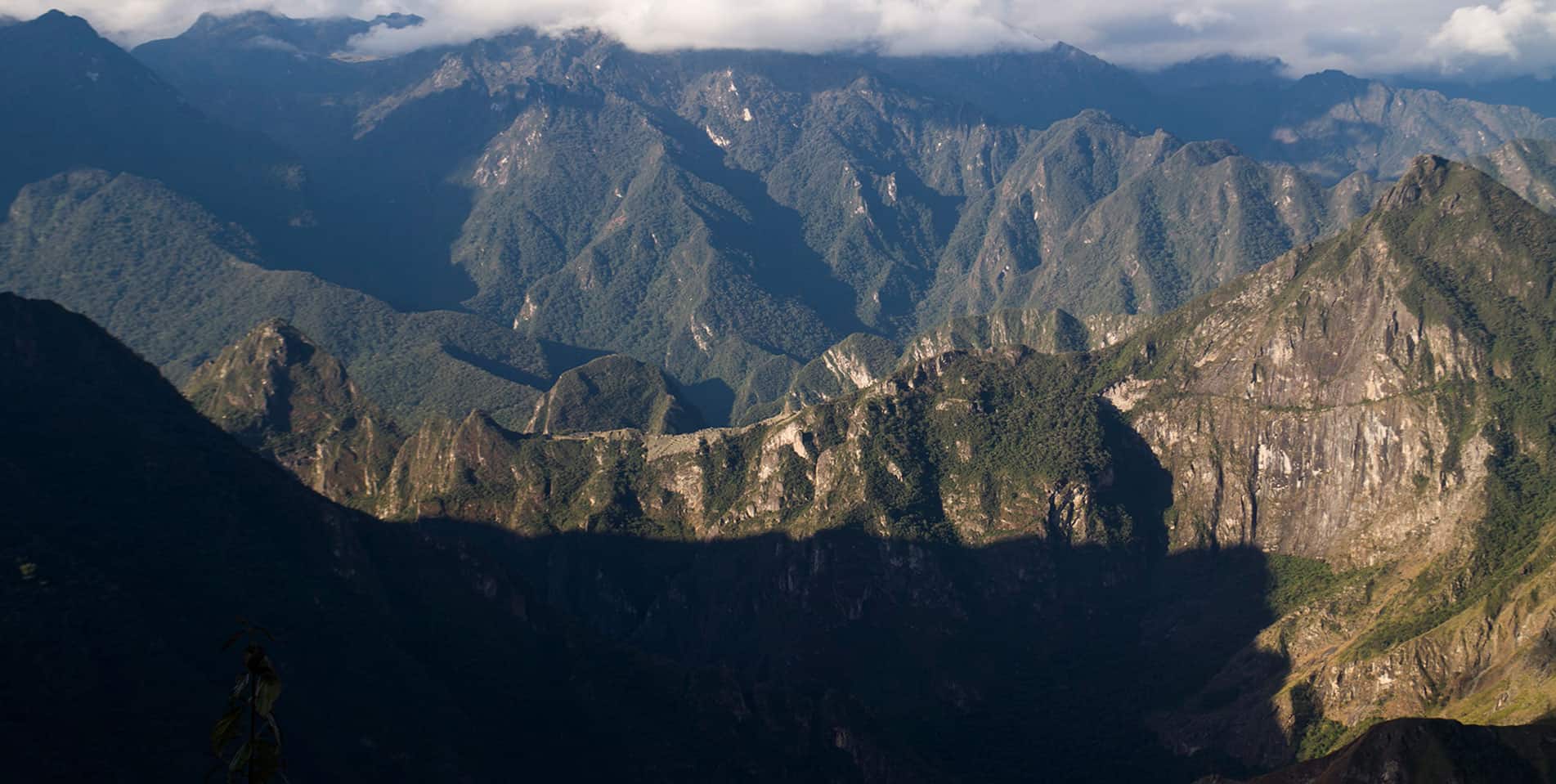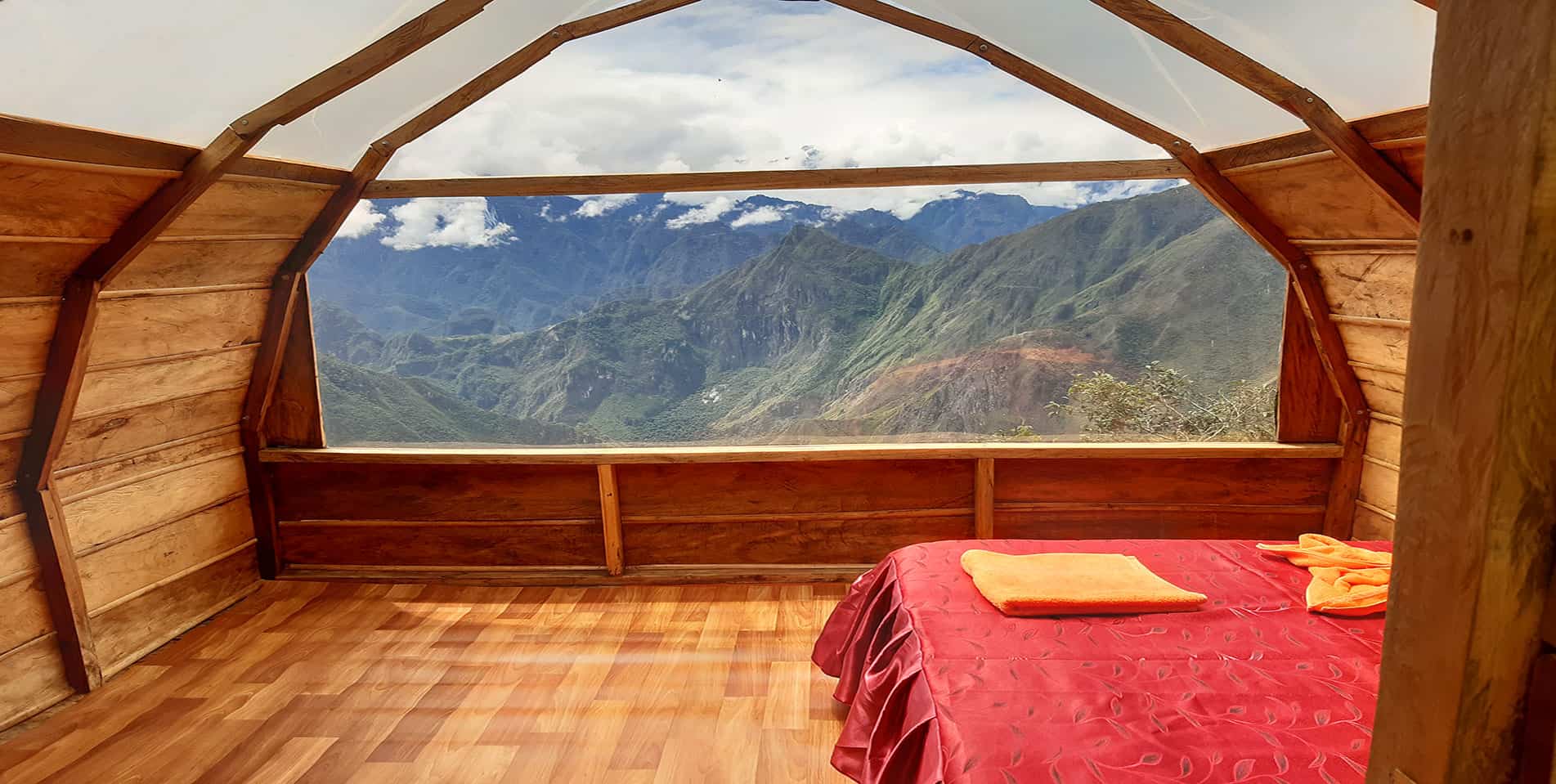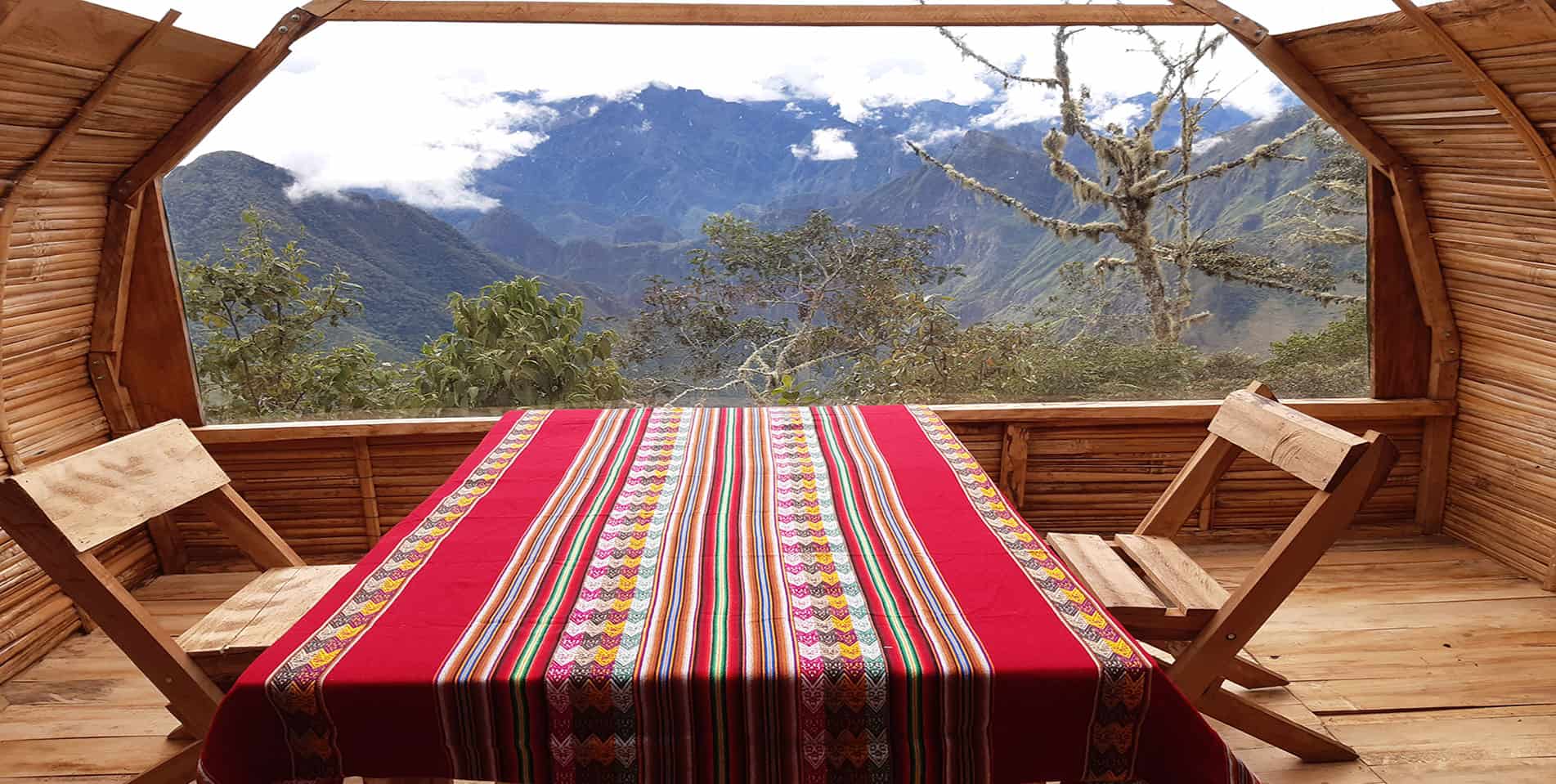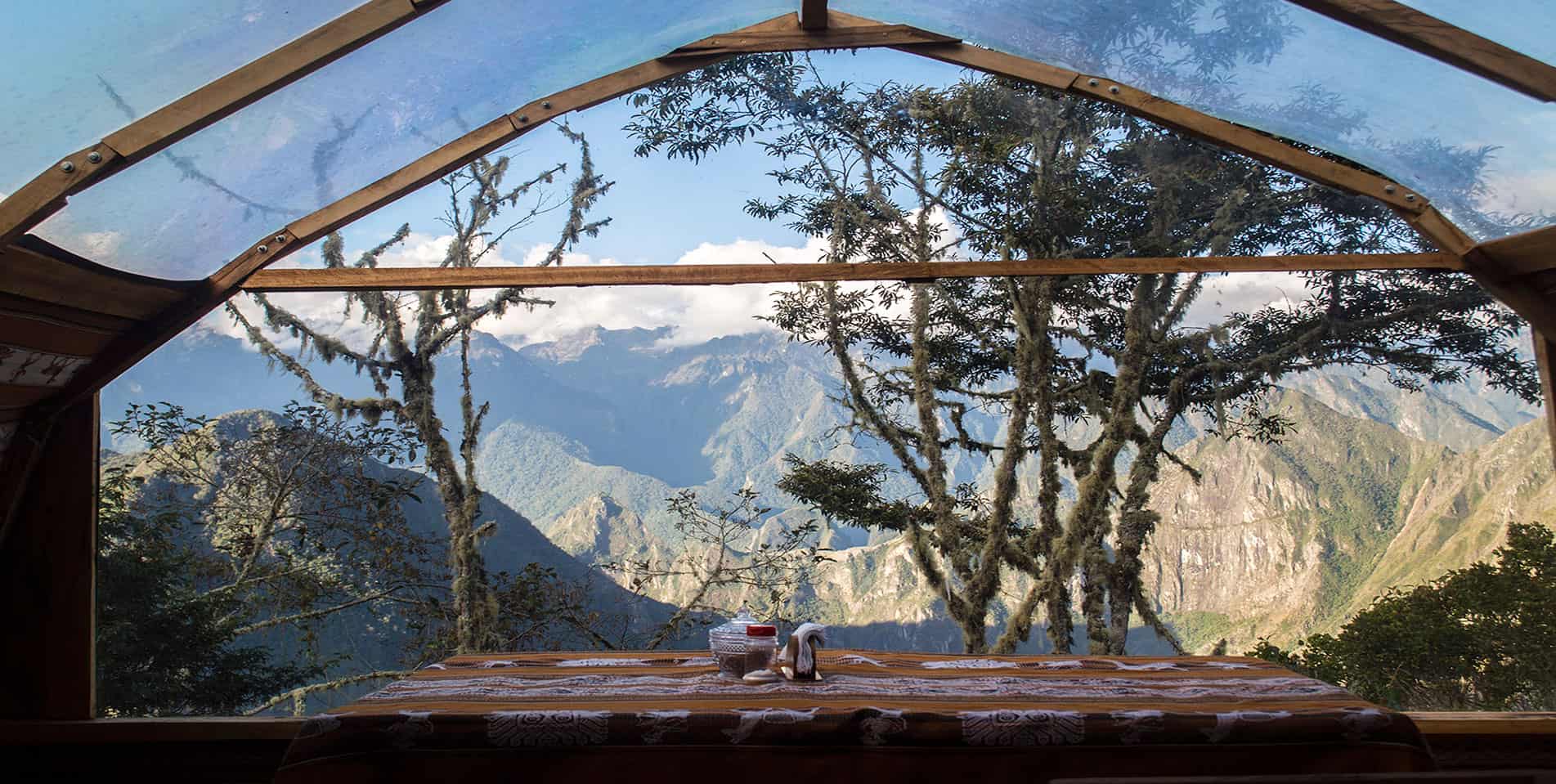 The Machu Picchu EcoLodge is designed to enjoy the view of the archaeological center of Machupicchu. All the rooms, with balcony or panoramic window, are oriented towards the citadel. the same as the gardens, dining rooms, bathrooms and their surrounding terraces, all with a view of the wonder, Machu Picchu
We are located in the rain forest. one of the most fantastic protected areas in South America is an unique place that is perfectly combine with your trekking to Machupichu by the Salcantay pass.
It was created for travelers looking for unique experiences and beauty of nature, designed to relax with privileged to admire Machupicchu, Huaynapicchu, Machupicchu Mountain, Salcantay and many other big mountains and nature views. This stylish retreat lets you beat the citadel's crowds.
Experiences
The lodge: Nothing prepares you for the feeling of awe as you gaze upon the ruins of The Lost City of the Incas for the very first time.
Our family
Live with a local family during your overnight stay, make new friends and learn about their customs if you are looking for immerse yourself in a living culture.
Culture
The mystery: everywhere you go, there's a sense that the Inca culture still permeates every hilltop, village and valley.
Sustainable Tourism
We are attempting to make a low impact on the environment and local culture as possible, while helping to generate future employment for local people.
CONTACT US
Embrace your five senses.
Enjoy your experiences and carry with you for the rest of your life
Watch as the light illuminates the forests and mountains
Listen to the moments of silence and the whispering that the land offers us.
Accommodation
Its 8 rooms are spacious and comfortable. All of them have excellent views of Machu Picchu, Huaynapicchu Mountain, Salcantay, Veronica, Chulluncuy, Hidroelectrica, Urubamba River, a thick forest nearby and at night a wide spectrum of our galaxy. Each of the rooms is surrounded by tranquility, allowing absolute rest and relaxation. The kitchen incorporates the best organic ingredients from this Andean region. Outside there are spacious terraces where you can sunbathe and simply enjoy the incredible view.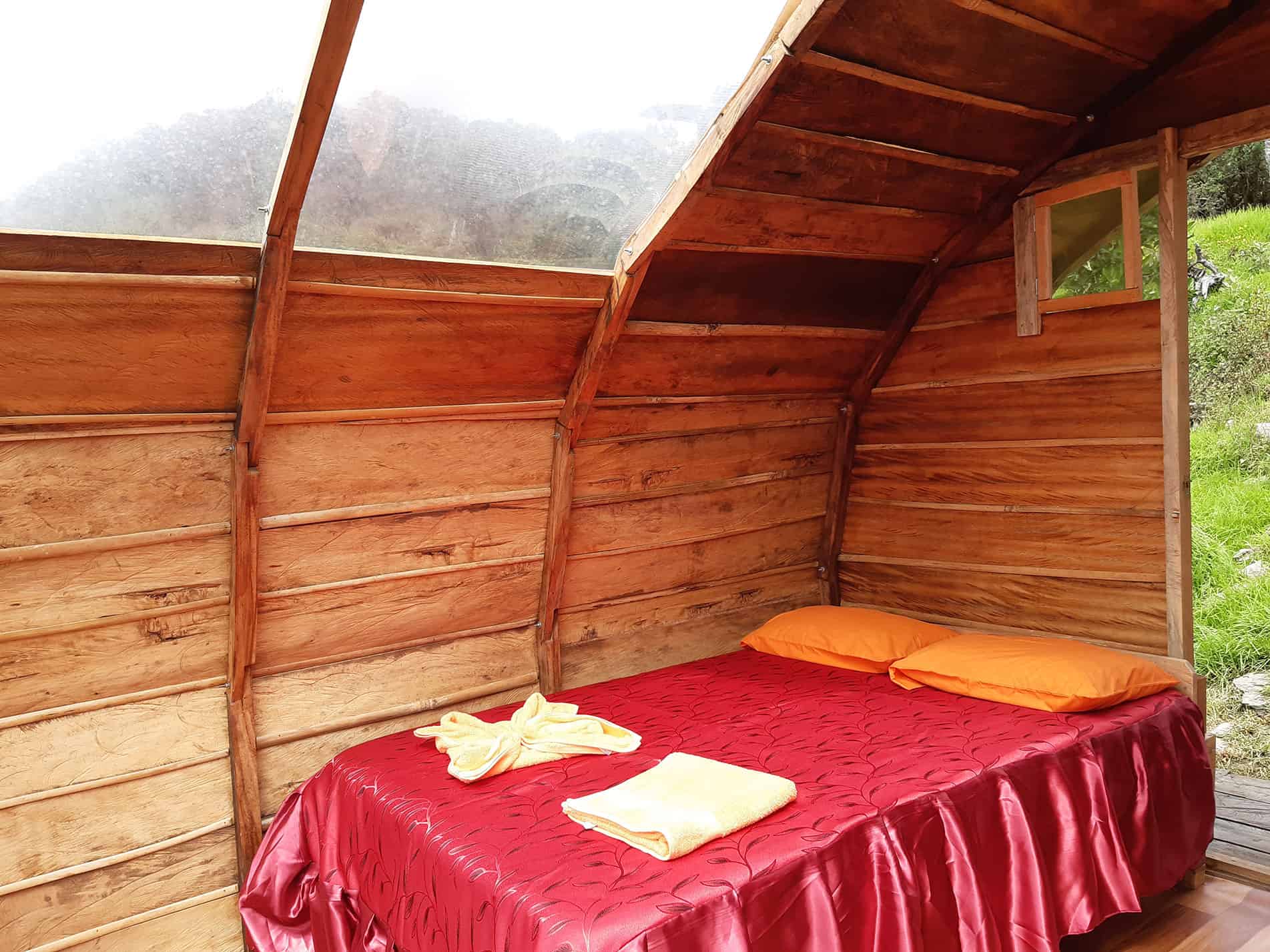 Single Room
Double Room
Family Suite
Restaurant
Besides having one of the most spectacular views in Peru, the lodge enjoys a humid tropical climate and a strategic location, which makes it the ideal base camp to explore the small archaeological site just 10 minutes away, as well as to take a walk in the surrounding rainforest and visit part of the ancient Inca trail still unexplored.
Located in the community of Ahobamba, it is the highest point of the hike on the Sahuayaco – Lucmabamba route to Hidroeléctrica. Its access is easy, since it has a wide Inca trail (Capac ñan) only 6 km from the nearest town, Santa Teresa.
Location